Floor Plans
Olcote In Ceylon
Olcote is a luxury private villa for hire in Sri Lanka, a short drive from Columbo airport. With 8 Rooms and a beautiful private pool and manicured gardens perfect for a relaxing retreat in luxurious comfort.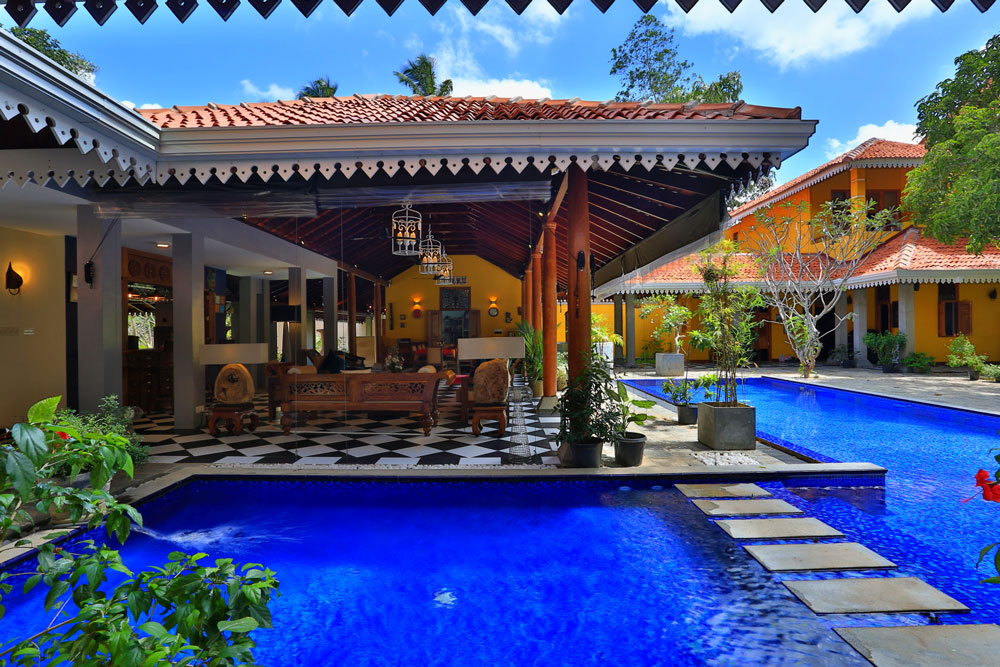 Stunning Pool
The Pool at Olcote is tranquility at its best, and outrageously blue. Relax and let the team at Olcote treat you with hospitality and kindness.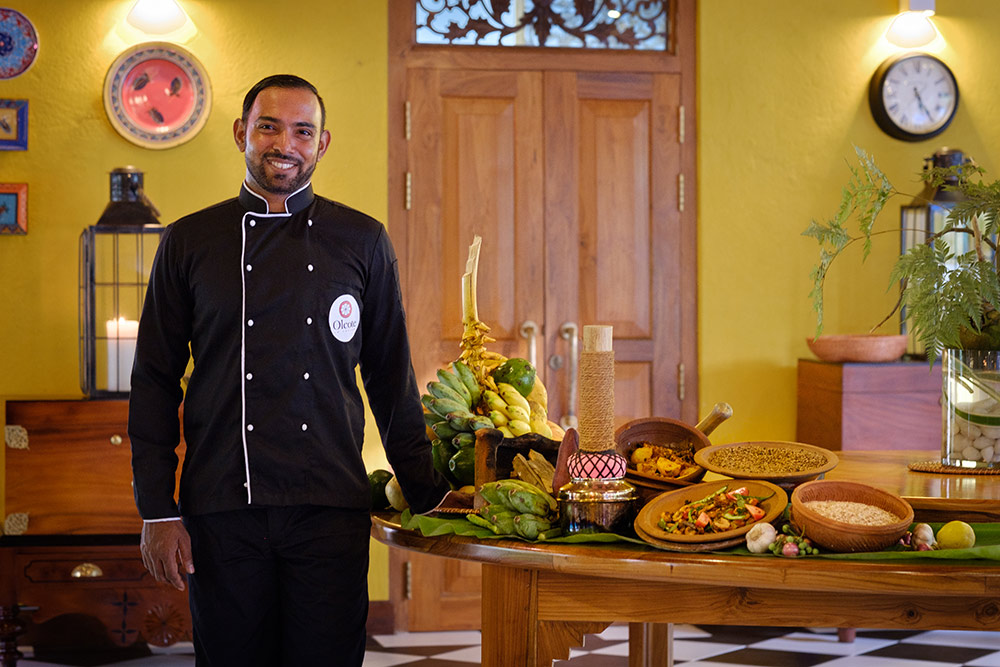 PRIVATE CHEF – GROUP DINING
Meals at Olcote depend entirely on you and your desires. A feast for the senses, we tailor each meal to European palettes, and a few favourites from home too.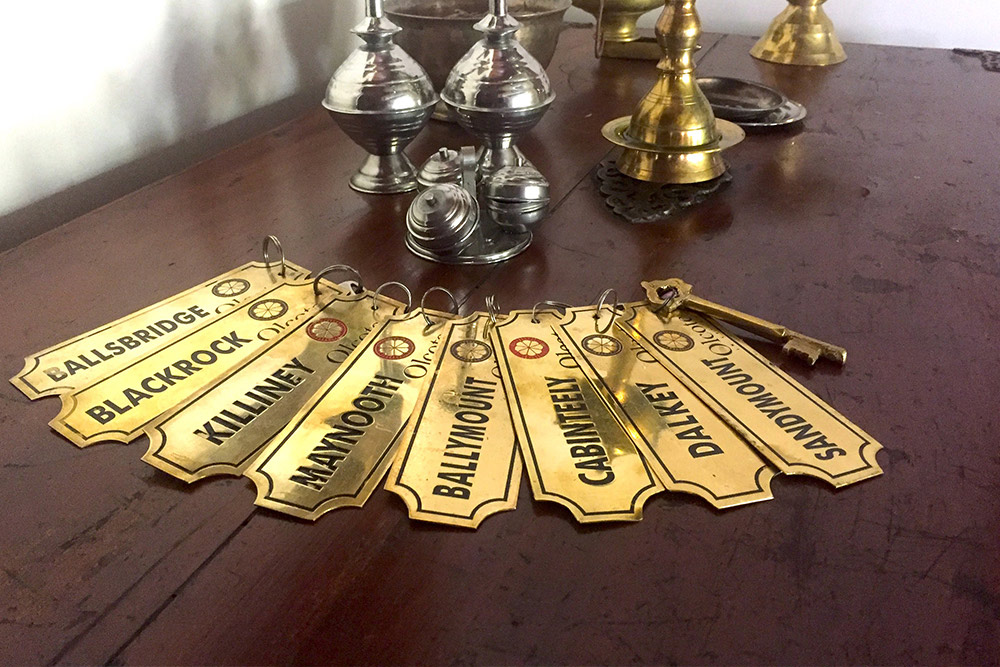 EIGHT PRIVATE SUITES
Each of our suites are air conditioned, with five star en suite facilities. Each luxury suite has its own style and personality, and is named after Dublin locations!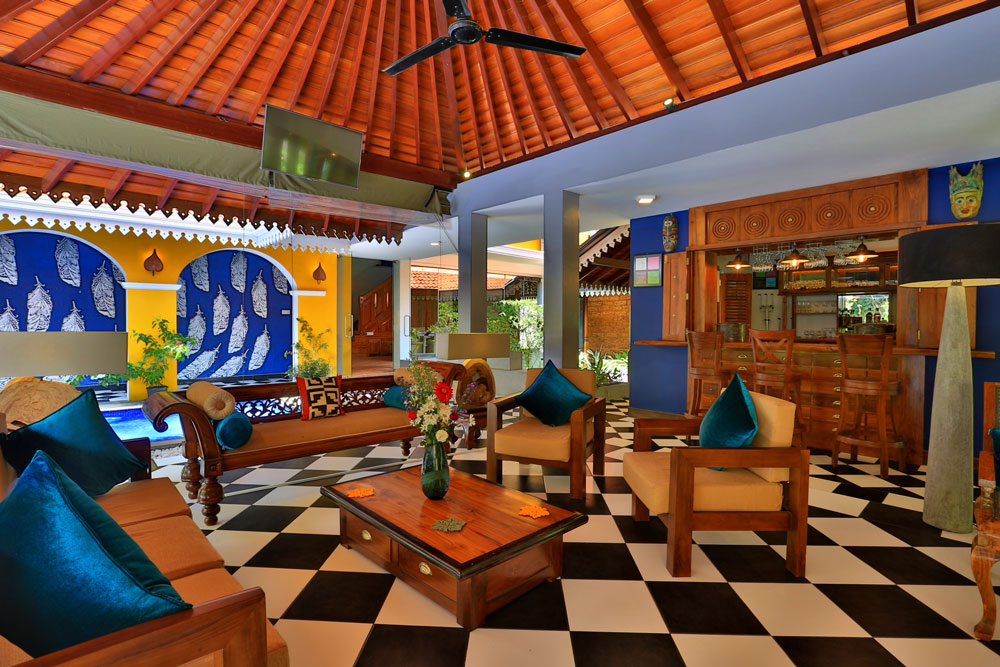 FULL IRISH BAR
Bringing a flavour of Ireland to Sri Lanka. During your stay you have access to our own private Irish bar. Take a seat after a long day in the sun and treat yourself to a home favourite.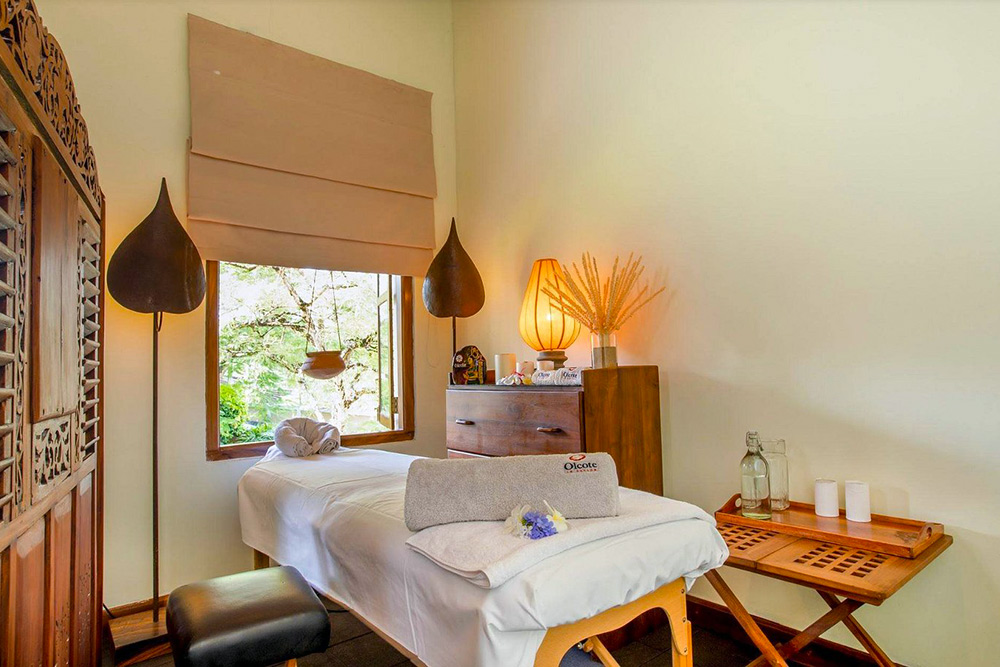 WELLNESS CENTRE
It's always nice to get in a little exercise while on holiday. At Olcote, we have our own personal wellness centre. Enjoy some yoga, book a massage or try out our private workout facility.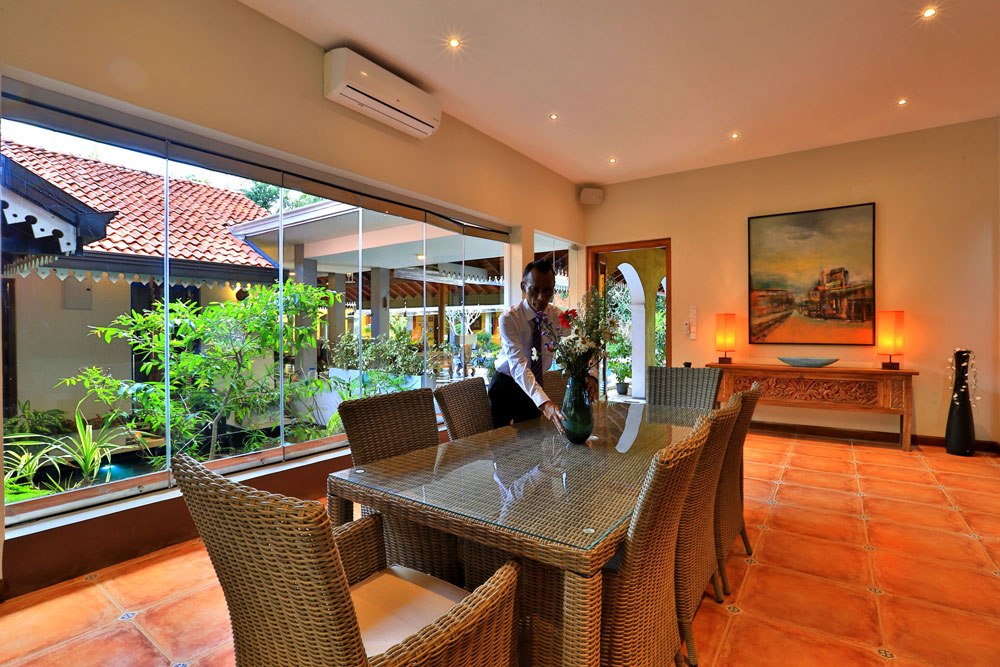 CONFERENCE ROOM
A bright, air-conditioned room with teak table and chairs. Our large conference table can seat up to twelve people. Sometimes it's necessary to get a little work done so you can properly switch off and relax.